About
Surrounded by palm trees with a stunning view of the Miami skyline, the property contains 408,423 square feet of office and retail space spanning an entire city block. Built in 1986 and renovated in 2020, the building is renowned for its all-glass, tiered sides with signature exterior elevator banks. The building's lobby and amenity spaces were renovated to feature polished marble, natural materials, and a sleek lines. The property features a 2,000 square foot terrace, 12,000 square feet of amenity space, and an attached nine-level parking garage with valet service and a car washing facility.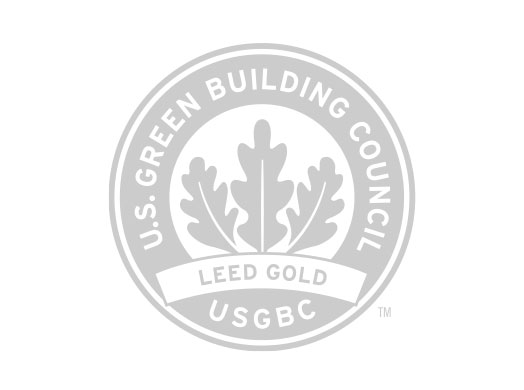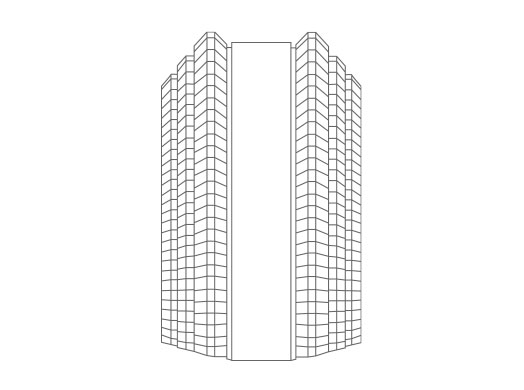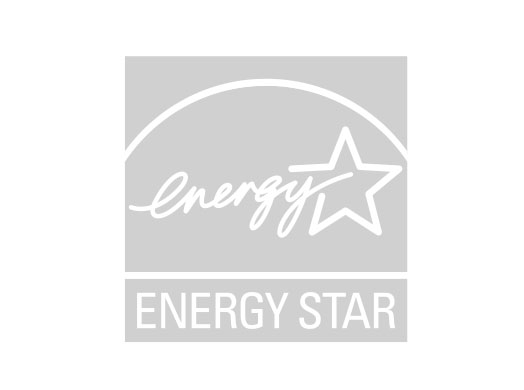 AMENITIES
FITNESS CENTER
A luxury fitness center with locker rooms, showers, and an outdoor terrace is complimentary to all tenants. The 1221 Brickell Fitness Center offers a weekly schedule of classes for every type of fitness fan. Whether you want to dial up the intensity or take a more relaxed approach, work your arms or core, we've got a class with a spot just for you. Create your own personalized schedule by choosing classes that suit your needs.
OUTDOOR SPACES
A 2,000 square foot private, rooftop terrace on the tenth floor overlooks Miami's financial district. Tenants enjoy regular social events and fitness classes, from happy hours to yoga classes. After your workday, grab a drink at the rooftop bar and relax in shaded seating area, or rejuvenate your body with a fitness class.
ON-SITE DINING
On-site dining includes Gualts Cafe in the lobby, Giardino's Gourmet Salads, and Jimmy Johns Sandwiches, offering tenants convenience and portability at their finger tips.
PARKING GARAGE
1221 Brickell offers an adjacent multi-level parking garage providing 9 floors of covered parking for its tenants and their visitors. The automated facility has entrances on Coral Way and 13th Street, and connects to the office tower and retail stores. 1221 tenants can charge their electric vehicles or have their cars washed without leaving their workplace, while onsite Management makes sure everything is just right.
ON-SITE PRESCHOOL
The Tiniciti Preschool is a modern-day early childhood facility that offers its parents peace of mind. On a daily basis, parents take comfort in knowing that their children are enjoying their day in a fun, safe, and nurturing learning environment. It's the perfect place for children to learn, grow, enhance their skill levels, develop a healthy self-esteem, and form close relationships with their teachers and classmates.
BIKE STORAGE
Cycling to work has never been easier. 1221 tenants can enjoy bike parking security, stability, safety, and peace of mind when they use our self-park bike racks. The racks, conveniently located at the entrance of the parking garage, were designed for ease of use and security for the bike, with the well-being of our tenants in mind.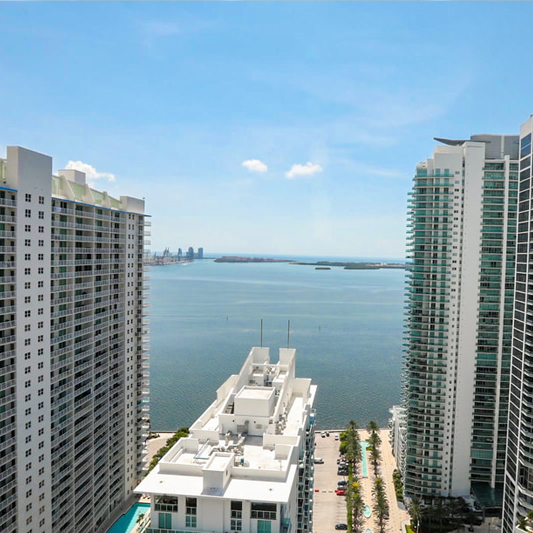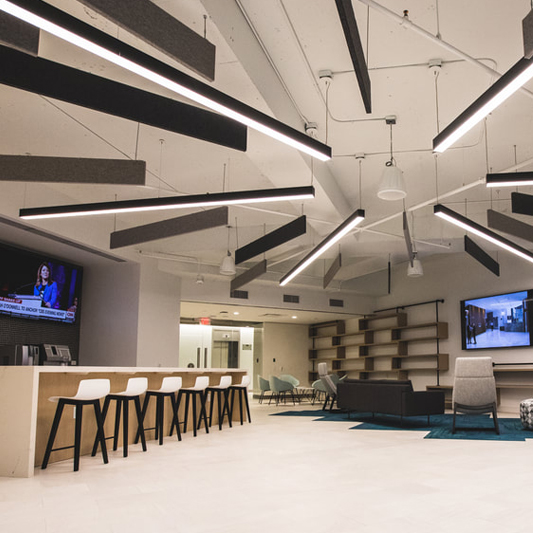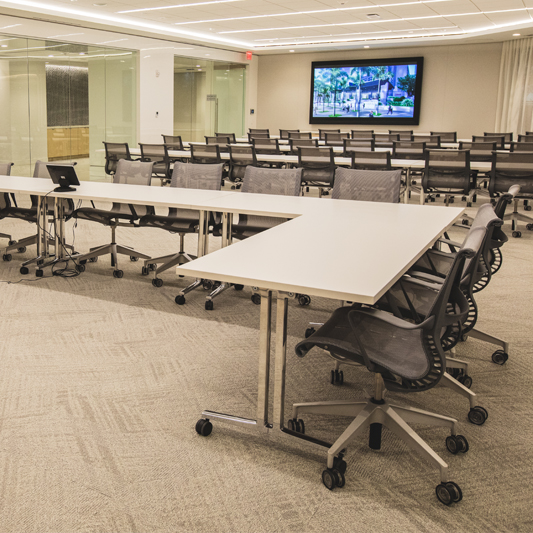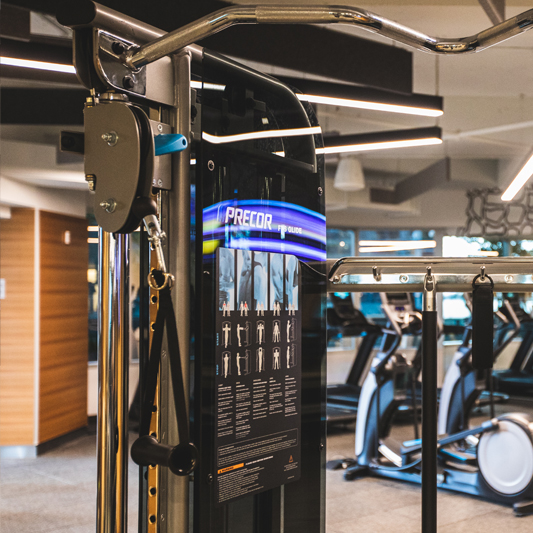 SUSTAINABILITY
1221 Brickell is LEED Gold® Certified and ENERGY STAR® rated.
Rockhill believes that intelligently applying sustainable principles can play an important role in enhancing property values and the tenant experience while supporting responsible efforts in sustainability. As such, Rockhill is committed to incorporating sustainability initiatives as appropriate in each Rockhill-managed building, including best practices in energy efficiency, water conservation, waste management, and air quality.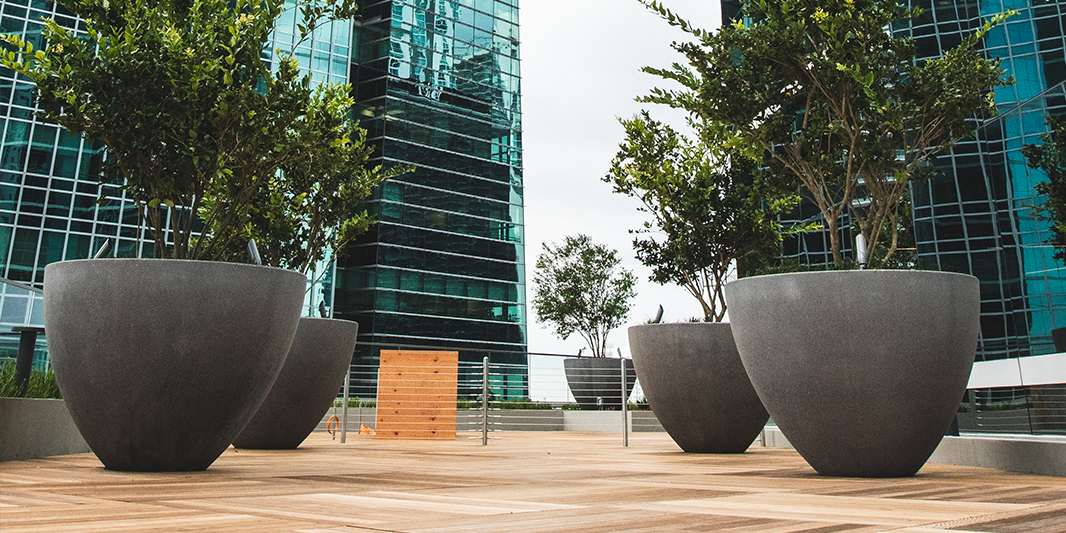 BUILDING FACTS
AVERAGE FLOOR PLATE
15,135 square feet
POWER SOURCES
Power is provided via electricity by Florida Power & Light and gas lines are available for the restaurant spaces.
EMERGENCY GENERATOR
The property is equipped with a diesel fuel generator which powers one elevator per bank. Emergency lighting and fire & life safety systems are located throughout the building.
SLAB TO SLAB CEILING HEIGHT
12 feet
LOADING AREAS
A loading dock can accommodate vehicles up to 41 feet long by 10 feet wide with the gate closed. Height maximum is 14 feet. There are three bays in the loading dock which can be reserved by contacting the management office. The freight elevator entrance is 7'H x 4'W. Interior is 8'H x 5'5"W x 8'5" D.
HVAC SYSTEM
HVAC is provided via two cooling towers in the roof that provide condenser water to over 100 heat pumps. Most floors have four heat pumps, but smaller floor plates have two heat pumps. The heat pumps supply air conditioning via zones, which can be controlled via the building's automated system for tenant's comfort.
SECURITY
24 hours per day, 7 days per week
ELEVATORS
There are five elevators serving the high-rise floors, four elevators serving the low-rise floors, two elevators serving the parking garage, and one elevator serving the retail strip.